5 Ways to Save Money Using Flipkart Mobile Coupons
posted on by Tushar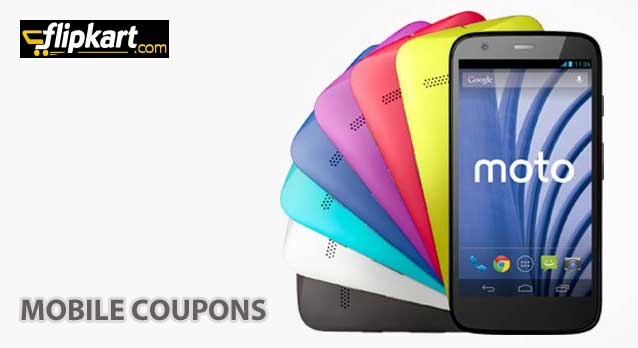 Filpkart is a well known brand of online shopping in India and is pretty much the largest of the lot. Started in 2007, it has now become India's Largest E-Commerce portal selling goods across categories like Electronics, Clothing, Accessories, Footwear, Health Care and Personal Care Products, Home Appliances and more.
Electronics and Clothing are the two major categories for Flipkart in terms of sales. They have the best prices for Mobile and Laptops across India. No store can beat their prices. Many brick and mortar stores have shut down shop since their sales were hampered due to the prices offered by Flipkart.
However, you may not always get the best deals on Mobiles at Flipkart. But then again, what are we here for? The CouponPyk team has complied a list of ways to ensure that you save money on Mobile Phones from Flipkart.
Check out the Flipkart Store on CouponPyk for Offers.

First before you begin hunting for offers and deals by yourself, make sure you check out our Flipkart Store page for a list of the latest Mobile Deals and Flipkart Mobile Coupons. Our team works hard to ensure that every discount available to buyers is listed on our page. So if you don't find something here, it most probably doesn't exist.

Remember to check out the Mobile Offers Page on Flipkart.

Flipkart lists all its offers in the Mobile category on this page. Do check out this page for the latest and greatest Flipkart Mobile Coupons before your purchase.

Wait for the Festive Offers.

It's always best to wait a few weeks for Festive Offers and Sales. The months of October, November and December are the best for purchasing Mobiles, Laptops and other Electronic Products as there are great offers from Flipkart for Diwali, New Years, Christmas, etc.

Check for discounts on Credit Cards & Debit Cards from Top Banks.

Many top banks tie-up with online stores like Flipkart to offer special discounts and coupons to their Credit/Debit Card Users. Remember to check websites of your Bank to see if there are any offers running before you buy. You can get links to offers page of top banks in our previous post.

Look for Combo Offers on Mobile Accessories

You'll find great combo offers for Mobiles on Flipkart when you scroll down to the "Frequently Bought Together With" section on the product page below the product images on the left. Keep your eye out for these offers as they often are a great steal. You can purchase Cases, Covers and Headphones at great discounts.
We are sure that this will help you become a smart online shopper and save money using Flipkart Mobile Coupon Codes and Discounts. Have you found better ways to save money on Mobile Phones? Let us know in our comments below!