5 Tips For Online Discount Shopping in India
posted on by Tushar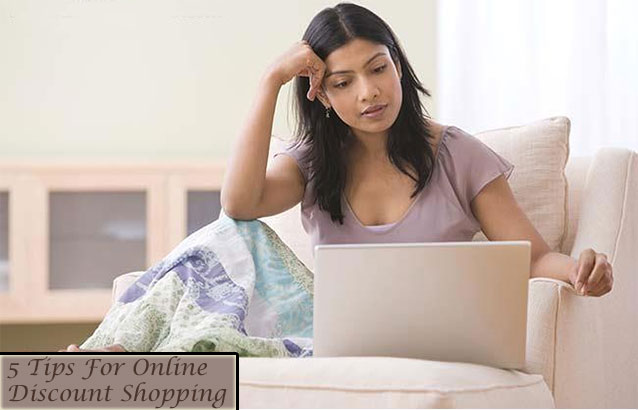 Online Shopping in India is on the rise due to 2 major reasons
They are solving the problem of distribution of products to smaller towns in Tier 2 and Tier 3 cities in India.
They offer prices which are many times lower than those at offline retail stores.
However, if you aren't careful you may not always get the best discounts when shopping online. Many times websites will try to fool you into buying by falsely adding discounts. But don't worry we've put down a few important tips for online discount shopping for you so you can always save when shopping online.
Always Look for Coupons and Promo Codes for Online Discount Shopping
Most online shopping sites will ask you if you have any coupons or promo codes on their checkout page. Applying these coupons will give you discounts on your shopping. However, hunting for coupons for a store can be a painful process. Hence, we have done the work for you. Just hop on to CouponPyk to get the latest coupons, deals and discounts from all online shopping sites in India. We regularly update our coupons so if you can't find a coupon here, it most probably has already expired.
 
Follow Social Media Pages of Your Favourite Stores
E-commerce websites love to keep engaging with their customers over social media to develop a personalized experience. Many times they also provide exclusive offers, contests and discounts for their loyal fans on Facebook, Twitter and Google+. So remember to like the Facebook pages and follow Twitter handles of your top online shopping stores.
 
Compare Before You Buy
For online discount shopping a good strategy is to check at least 3 to 5 websites for the product you want to purchase. You'll many times get a better deal on some other website. You can take a look at our list of top 10 online shopping sites in India and check out prices on at least 3 to 5 websites from there for your product before you make your purchase.
 
Check Your Bank Website for Offers
Although you'll find most of the coupons and discounts offered by banks on our store pages, its always good to check offers on websites of Banks whose card you hold. Many times Banks offer exclusive deals and discounts to their privilege credit/debit card holders. So if you want to get the best deals with online discount shopping it never hurts to have a look. We've added links to offer pages of major banks below.
 
Shop for More Items at Once to Get Free Shipping
One very important point to consider for online discount shopping is that many of the online shopping websites in India will say they have Free Shipping, however, most of them have a minimum order value for getting free shipping. So to ensure that you save money on shipping make sure you add a few more useful items to your cart to ensure you surpass the minimum order value for free shipping. We have made a consolidated list of minimum order values for availing free shipping for the top 10 online stores in India so make sure you check it out.
Well we're sure you've become a much smarter shopper by now and know what to keep in mind for online discount shopping. Do you have any other tips for getting discounts on online shopping? Let us know in our comments section below!